Betrayed by a Kiss
by Kris Rafferty


Description from Publisher:
Marnie Somerville is sure Dane MacLain is just another bad guy. Her job as resident investigator at Whitman Enterprises is to track down the owners of delinquent accounts, but something about Dane's case is off, and Marnie can't resist a good mystery. The secret files and cover-up she finds after hacking her boss's computer are more than she expected, and now she's fleeing her former employer...right into Dane's arms.

Former detective Dane MacLain has spent the last year gathering intel against Whitman Enterprises, the company he believes responsible for his wife's death. When a beautiful and intense woman shows up with information, Dane is willing to accept all she has to offer, especially when the help comes in such a sexy package. Caught in a deadly cat and mouse chase, Dane must do everything he can to protect Marnie as they run for their lives.


My Rating:

Heat Rating:

My Musings:
This is a book that you will be unable to put down!

It starts out with our leading lady, Marnie, in the middle of a chase, and even the very first sentence catches your attention (Kris Rafferty certainly has a way with words!). She is a badass tech girl that is rough around the edges, and yet you still can't help but identify with her character and the situations that she has survived. As the story progresses, we meet Dane McLain, a single-dad, ex-cop, blue-eyed hottie who has been trying to solve his wife's murder for years, but keeps running into dead ends (pun not intended) due to a conspiracy with a private cybertech security firm.

One thing that I couldn't help appreciate from very early on about this was the slight role-reversal of the badass with a rough upbringing was our female lead, while our male lead is much more open to admitting and acting on his attraction and is the more straight-laced of the two. McLain is definitely a strong male lead, but he's got a softer side that is less prickly and weary than Marnie.

The action and suspense in this is a lot of fun and there is plenty of it! I couldn't get enough of the adventures Marnie and McLain experience as they worked together, challenging one another along the way, and was glued to their story. As a few examples: they run from bad guys, participate in a backroom high-stakes poker game, and encounter some interesting (and almost unsavory, but somehow not!) characters. Their romance would be almost secondary, but it really is prevalent and well-mixed in with the rest. The two have excellent chemistry from basically the time they meet and that chemistry explodes in larger and larger ways as they finally give in to it.

Overall, this was an excellent Romantic Suspense that fans of the genre will geek out on!
I received a digital ARC from the publisher for an honest, unbiased review. This in no way influenced my review. My opinion is my 100% own.
About Kris Rafferty
Born in Cambridge, Massachusetts, I am the youngest of four in a rambunctious Irish-American family. I became obsessed with books young, and still retain an image in my mind of the first book I took out of the library. I completed my first short story during "rest period" in first grade, first novel at eighteen, first rejection at eighteen…it took me a long time to believe I could be a writer, and longer to convince anyone else. Meanwhile, I filled the time earning my BA at U/Mass Boston, married the love of my life (who is also the baby of his family), had three perfect children (that I could wax poetic about for days, and often do), and got my third degree black belt in Parker Kenpo Karate (a life-changing event that took over a decade of challenging my mind and body). I'm a staunch advocate for people empowering themselves, emotionally and physically, to be their best selves, to not rely on others to keep them safe in a world that is not safe. And I believe creating/playing music is the closest thing to creating life that doesn't eventually lead to diapers and drool. I play classical piano, love summer road trips, am a fanatic for warm water ocean, and one of my favorite things to do is to say I'll start exercising tomorrow.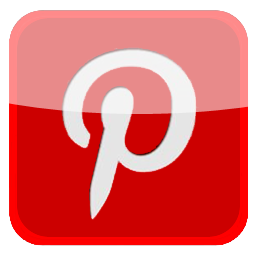 Giveaway:
a Rafflecopter giveaway